There are many ways to effectively market and sell your nonfiction books once they are published. One simple strategy that I recommend is to maximize the use of personal contacts, your writing, and technology to gain a foothold and stand out from all the other authors and books on the market.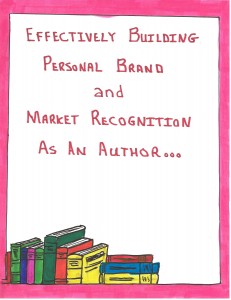 In a world where people are overwhelmed by information, you need to be unique and memorable in some way in order to market your book(s). Finding a particular niche and specializing in only one or two areas or genres is a way of helping accomplish that. To help accomplish this, when writing your books, consider putting "bounce back opportunities" in the book (e.g. at the bottom of pages, in the Introduction and at the end). These might be offers for discounts on multiple copies or a simple partial rebate of purchase price for feedback and comments emailed to you that can then used on your website and for marketing. Just don't overdo it and become known as being pushy in trying to encourage opportunities. Strategies such as these allow you to get more copies into the hands of potential buyers. These readers in turn might share with others or write reviews that can help you sell more copies.
Offer people a digital "bribe" that gets you the name and email address of readers so that you can build a database for future marketing of other books or materials. If you have a website or blog, this can be done by capturing the information through a contact system added to the site(s). To encourage people to provide their contact information you might offer a free newsletter, copy of an ebook, white paper, or a report that you have generated on a related topic in exchange for feedback to you about your book. or for their buying a copy of your book. Be careful with how you word your offer. One author learned the hard way on Amazon that paying people for book reviews can cause a severe backlash from Amazon and negative publicity when consumers hear about the practice.
The nice part about building market and personal brand recognition is that as people get to know you and the quality of your work better, they may buy additional or subsequent products. They may also follow you on LinkeIn and Twitter or "like you" on Facebook. This then provides another link to potential customers. Such actions may also lead to additional contacts and word-of-mouth publicity. The latter is a crucial and cheap way for promoting your books. If you can get people talking positively to others about you and your works (books), the word will spread quickly and sales will increase, especially through the use of social media.
For more ideas on personal branding and making money from your writing, get a copy of Make Money Writing Books: Proven Profit Making Strategies for Authors.