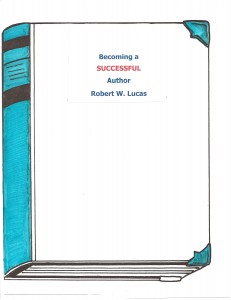 Many people say "someday I am going to write a book." For a variety of reasons, most never accomplish that vision. Life takes over. They have kids, work two jobs, encounter medical and family issues, and the list goes on. The reality is that many people simply do not have the drive, determination, or ability to set a long term goal and stick with it. The business of writing a nonfiction book is hard work. And it IS a business. It involves a process that requires knowledge, time, and effort to effectively  put thoughts into words and words into meaningful content that others will want to read. You must use effort before, during, and after your book is written to market and sell it.
From a business standpoint, there are three things that you must do to achieve success as an author:
1. Become customer-focused.   Your readers are your customers. If you are going to successfully produce and market content to them, you must get into the mindset of serving their needs, wants and expectations. That may mean that you have to read articles and books on the topic of customer service. This will help to identify ways that stellar customer service professionals succeed in dealing with customers from all backgrounds.  If you think like a customers (reader) while writing, and then again as to look for ways to sell your creations, you are more likely to successfully navigate the process of becoming an author.
2. Embrace technology. The reality is that most people do not have all the time that they need to do everything that they want or should do. The same is true as an author. If you are not currently comfortable with technology and social media, you will need to learn as much as possible. Do this quickly and embrace rather than dread it. Technology is the way of the world today. Successful companies are learning how to use Twitter, Facebook, LinkedIn, Pinterest and other platforms to get their message out. You will also need to learn how to embrace technology if you want to let people know about yourself and your book. This involves personal branding and building of an author platform. Whether you decide to use a traditional publisher or become an independent publisher, marketing books with social media will a big part of your road to success.
3. Consider yourself a "business." A third thing that I encourage all authors to do is to become business-minded. Before you attempt to become an author, you should realize that are a "business." As such, you will assume at least the following roles, plus others. While you may not be an expert in each, you should at least understand the roles required. This will allow you to recruit resources with the expertise you need to handle each facet of the business of writing. To help in that effort, I have hot linked each role to resources that can assist in enhancing your knowledge of what the role entails.
To get additional related to the business of writing and how to build your author platform and enhance your opportunities to sell more books, check out Make Money Writing Books: Proven Profit Making Strategies for Authors.