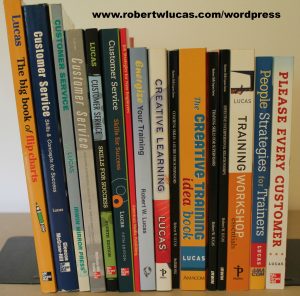 There are a variety of ways to succeed as a nonfiction author if you take time to plan ahead before you start writing. Like many other things in life, writing a successful nonfiction book takes more than just a dream. Some people have the mistaken belief that writing a nonfiction book will bring them fame and fortune. While there have been many exceptions (e.g. Jack Canfield, Dale Carnegie, Truman Capote, Maya Angelou and Stephen Hawking) the average nonfiction book averages less than 2,000 copies in sales over its lifespan, according to an article by publisher Berrett-Koehler. Even though all of the authors I listed above have sold millions of copies during their lifetime and later, they is not the norm.
I do not want to dissuade you from writing, but if you are looking to create a primary stream of income from writing you will have to prepare. I suggest that you start by doing some research on the number of books published each year and prepare for your competition. For example, if you search for "nonfiction books" on Amazon, you will get a listing of various genres totaling over three million titles.
The following are several ways to succeed as a nonfiction author.
Do your homework. You can quickly get an idea of what you are up against by researching similar titles to the one you have planned. Look at competing titles from the standpoint of content, format (e.g. size, print, eBook, and design), quality, pricing and other factors that will impact sales.

 

Objectively assess your reasons for wanting to write a nonfiction book. People write for different reasons. For you succeed, you should first objectively and honestly decide why you want to write. Some typical reasons are personal or business credibility,fame, fortune, to help others, you have something to say, you want a creative outlet, to leave a legacy for future generations, or for brand identification. Whatever your motivation, it is important to set realistic goals based on it. Research shows that people who put their goals in writing and refer to them regularly are more likely to attain them. Put a not next to your computer or on the refrigerator to visually remind you of what you want to accomplish.
Create a viable plan of action. To succeed in attaining your goals, you will need to develop a plan of action in the form a project or business plan. You also have to dedicate

the hours required for all phases of the writing, production, marketing and selling processes. If you take these simple actions, you significantly increase your chances of success and for providing a decent income for yourself and your family.
What are some of the steps you have taken to become a successful nonfiction author?