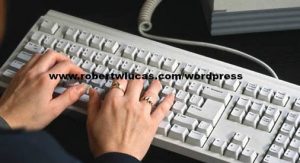 If you are like me, you sometimes pause when writing a sentence in an article or book and try to recall a rule of grammar, syntax, or punctuation. Obviously, we want to get it right. More importantly, readers who know the correct way to spell, punctuate or create a sentence will potentially form a negative impression of us if we are wrong. While we can get by with an occasional error or omission related to proper sentence construction, we must know how to effectively write if we want to develop and keep a reader following. All of this led me to identify the following list of essential resources for writers. I hope you find these resources as useful as I do.
10 Rules for Writing Numbers and Numerals – http://www.dailywritingtips.com/10-rules-for-writing-numbers-and-numerals/
Archives for the 'Misused Words' Category – http://www.dailywritingtips.com/category/misused-words/
Archives for the 'Expressions' Category – http://www.dailywritingtips.com/category/expressions/
How to write for the web: 23 useful rules – http://econsultancy.com/us/blog/6771-how-to-write-for-the-web-23-useful-rules
Janet Fitch's 10 rules for writers – http://latimesblogs.latimes.com/jacketcopy/2010/07/janet-fitchs-10-rules-for-writers.html
Learning with 'e's – http://steve-wheeler.blogspot.com/2010/04/12-writing-rules.html
Quotes for Writers – https://binged.it/29FfOFt
Rules of Grammar – https://www.grammarly.com/handbook/
Rules of Punctuation – https://owl.english.purdue.edu/owl/section/1/6/
Rules for Writing Numbers – http://www.grammarbook.com/numbers/numbers.asp
Six Rules for Rewriting – http://michaelnielsen.org/blog/six-rules-for-rewriting/
Spelling Rules – http://www.oxforddictionaries.com/words/spelling-rules-and-tips
Writers Resources Online – http://www.internet-resources.com/writers/wrlinks-wordstuff.htm#top
Have other useful essential resources for writers that you have discovered and use online? Share them with a comment.