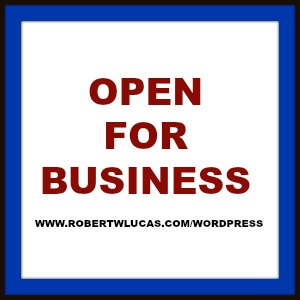 There are many things to remember when starting a nonfiction book writing business. So that you do not forget anything, use a checklist and tap into the volume of free and inexpensive resources available on the Internet and through other resources. Here are some key steps to help during your journey, along with resources to get you started:
Write a business plan
Before you start any trip, it is a good idea to know where you are going. By creating a business plan that outlines elements such as finance, budgets, resources, marketing strategy and other key business elements, you increase your chances of success. Plus, if you plan to apply for financing, you will need to submit this plan for review. Check with the Small Business Association SBA and SCORE (formerly the Service Corps of Retired Executives) for assistance and possible guidance. Both organizations are immensely helpful for new business owners and there are many resources on their websites.
Choose your business structure
You will need to decide the best business structure (e.g. sole proprietor, partnership, and corporation) based on your own situation, needs and goals. Each type has legal and financial pros and cons which you need to understand. Again the SBA can help, but you should consider consulting a local business lawyer and accountant.
Identify necessary business licenses & permits
Once you choose a name, you will likely need to check local and state regulations about registering and paying appropriate fees and taxes. You can search under for the appropriate office for registration requirements at the SBA site. Starting a nonfiction book business and registering your name also provides opportunities for federal financial assistance in some instances.
Determine sources of finance for your business
You have a variety of options when it comes to financing your small business. Explore your opportunities that range from traditional loans to grants and bonds. Check with local banks, credit unions and online.
Identify tax and business filing requirements
If you are selling products rather than paying a distributor, you will also likely need a state tax identification number and account. A good starting point again for information is the SBA. It is important to decide how you will handle these important elements of running a business. Consult an accountant and/or business attorney.
Decide on staffing requirements
You will have to decide whether you want to hire employees, contract services from other businesses, tap into potential interns at local colleges or trade schools, or ask friends and family for assistance. You might also create bartering opportunities with other individuals or companies.
Everyone starting a nonfiction book writing business is going to have differing levels of knowledge and expertise in the business world. There is no one answer on how to get their business up and running. The key is to ask other authors what they have done, spend time networking and researching information from a variety of sources, and take time to create a business plan before starting.
Do you have ideas, resources and knowledge that you can add to this list of must do steps when starting a nonfiction book writing business?