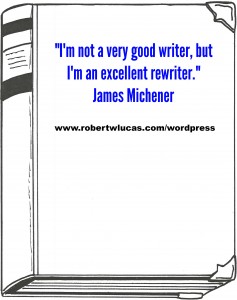 Book writing, especially nonfiction books, can sometimes be daunting because there is often quite a bit of research to be done in order to ensure accuracy. As a result many authors struggle with how much time they have and want to expend in gathering their facts. While there is no one single solution for this for this dilemma, I typically advise that you spend as much time as possible to get it right. Otherwise, you will either spend more time rewriting or end up with a less than successful product on your hand. Remember that if you want to make money and be successful at the writing craft, you must always treat it like a business.
One consolation is that is comforting to know that at some point even established, successful authors have struggled with the same issues than less experienced ones deal with. The challenge when an author is just beginning to build his or her writing knowledge and skills is to avoid thinking negatively about their writing. When I do writing workshops, I encourage people gather their information and tools, then sit down and let their ideas flow. Just get the ideas on the page or in a computer without worrying about editing. Grammar, syntax, and punctuation can always be fixed later with software, through self-editing and by working with a competent professional editor.
For additional non fiction ideas and tips for writing  good nonfiction books that people really want to read, check these resources.