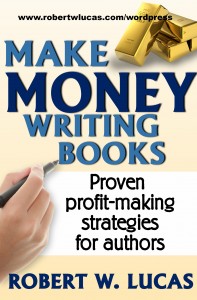 There are so many elements to becoming a successful author that you cannot possibly do them all. However, you can implement some basic strategies that will improve your book writing skills.
Here are three quick tips that can help make you better at your chosen craft as a nonfiction book author:
1. Begin all chapter titles with a noun or verb.
Effective books typically have engaging and definitive chapter titles that lead your readers into the content that follows. I do not know about you, but I avoid books that use some sort of analogy to label chapters. For example, you may pick up a book on leadership titled something like Leadership: Add Muscle to Your Approach to Guiding Others and might have a power weight lifter shown on the front cover. Each chapter might then be titled with some aspect of weightlifting (e.g. Putting Strength into Your Efforts, Increasing Your Support by Adding Repetitions, Powering Up Your Regimen, and so on). In my experience, such titles overpower the actual content and some people might become so distracted or frustrated when scanning through to see what the book is about that they simply put the book back onto a shelf or go to the next entry on a webpage.
Instead of using what I consider a "cutesy" approach, I suggest that you simply tell potential readers what to expect in each chapter by titling them appropriately. Keep in mind that most customers in a bookstore will look at the title and cover, then decide if they want to go further. Their next stop is typically the back cover and the table of contents. If all this holds their attention, they might then decide to proceed to scan the introduction or some brief chapter content.
By using a noun or verb you can put action and help identify chapter concepts with just a few words. For example in my Please Every Customer: Delivering Stellar Customer Service Across Cultures book, I use the following chapter titles. Each clearly let's the reader know what content to expect in that chapter.
Chapter 1 – Delivering Effective Customer Service in a Diverse World
Chapter 2 – Identifying and Dealing with Consumer Behavior
Chapter 3 – Creating a Professional Service Image
Chapter 4 – Improving Interpersonal Communication Skills
Chapter 5 – Communicating Non-Verbally
Chapter 6 – Really Listening to What the Customer is Saying
Chapter 7 – Managing Your Time to Your Advantage
Chapter 8 – Reducing Stress on the Job
Chapter 9 – Addressing Service Breakdowns
Chapter 10 – The Role of Technology in Closing the Global Service Gap
2. Put a Unique Spin on Your Topic and Content
Successful authors can make a decent living writing nonfiction books, especially well-written textbooks. Some do exceptionally well when they create a product that covers the same theme as many predecessors, but in a manner that attracts and holds the attention of readers and publishers.  Your goal as a non fiction author should be to sell the book by making it as appealing as possible to readers.
Like any business, book publishing is focused on making money. Whether you self publish or work with a traditional publisher, what you choose to write about and how you do so is a key to your success. While there are few unique ideas in the world, there are creative ways to share your ideas on a topic. That does not mean that you should become too creative (e.g. the example of an analogy format as mentioned in #1 above).
Publishers and readers are looking for fresh spins on common and useful, proven topics. Innovation is good; imitation and plagiarism are very bad. In addition, you should choose a timely and not over-covered topic area.
3. Get Outside Input
Writing is a solitary and sometimes lonely profession. Many writers are introverts and either do not like to network with others or do not have the requisite skills to do so. Successful authors have realized that writing and input from others go hand-in-hand.  They are willing to put in the time to learn and use professional networking skills
By taking the time to share ideas and get input from other authors, writers and readers you can enhance the chances of your book being a solid seller later. This is especially true when it comes time to editing your work. Writers are their own worst editors because they are so close to the words and messages that they typically overlook little errors (e.g. spelling, punctuation, misused words, general syntax and formatting). Do only cursory editing as you go and then really scrutinize the piece once you are sure it is finished. After that, share it with other writers for an objective critique. To do this join local writer and critique groups.
By assisting one another, group members provide a service to fellow authors and also gain a valuable asset for their own works.