Many people have visions of generating money easily. Some people succeed through personality, tenacity or sheer luck. Others are successful through hard work and long hours dedicated to the task at hand. Still others succeed by developing and following a plan.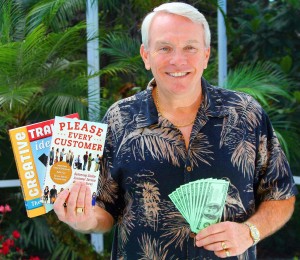 If your goal as an author and writer is to create a residual income stream to supplement or replace your current income, or to build a business that will help you live the life to which you aspire, blogging may be a possible tool for you. The wonderful thing about blogging for authors is that they already know how to create content that others want to read. And, if you have been at writing long enough, you likely have lots of material that can be reworked or modified to fill the pages of your blog.
As a nonfiction author or writer, consider that blogs are a terrific vehicle for building or enhancing your author platform and getting the word out about yourself, book(s), product(s) service(s) or company. By connecting your blog articles to social media and guest blogging on other the sites of other bloggers, you further extend your reach and sphere of influence.
Once you have an established blog that draws readers regularly, you can start to monetize your content by signing up for a Google AdSense, Amazon Affiliate and other revenue generation accounts. By placing ads on your blog and imbedding them in your articles, you potentially tap into a stream of income that takes no additional time. When someone clicks on one of your product links and makes a purchase, you get a percentage from Google, Amazon or other affiliate partners.
A friend of mine (Zenée Miller) does just that. She has over a dozen active blogs from which she generates a stream of revenue each month. In addition she offers inexpensive consulting services to teach authors and others the process of setting up and monetizing a blog. Why would you pay someone like her to help with what is known as search engine optimization (SEO)? Because she has proven the system works. After blogging on one of her sites for a little over two years, she sold the blog for nearly $60,000 dollars to a company that purchases blog sites. Not a bad return on investment for spending time doing what she enjoys!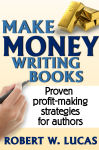 For additional ideas on how to build or expand your author platform and develop residual income streams, get a copy of Make Money Writing Books: Proven Profit Making Strategies for Authors.