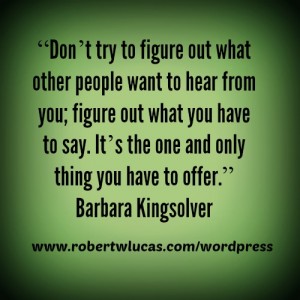 Many people who want to be authors search aimlessly for book writing inspiration. They talk to people who have written books, attend writer conferences and training programs,  how-to read books on book writing, and eventually hit upon something that inspires them. It might be an external motivator or cause; or it could be something more intrinsic from within.
Writing a book can lead to intense personal satisfaction whether it is a best-seller or not, depending on your motivation for writing it in the first place. Authors write books for many reasons. Some write to achieve fame and fortune; some because they have something they want to save. Still other authors want to help others, enjoy the writing process or want to leave a legacy for their family. No matter what your reason for desiring to put your words and thoughts in print by writing a book, decide that before you begin. This is important because without true motivation, chances are you will encounter writer's block or end up with an inferior book that no one cares to read.
One way to help decide what and why you want to write is to identify sources of inspiration for writers. Searching the Internet or sites like Amazon.com are good starting points. Search creative writing quotes (such as the one at the top of this article) and for articles and books that offer inspiration for writing a book. Also look for tips for writing a book, so that you can have an idea of how you want to approach your topic.