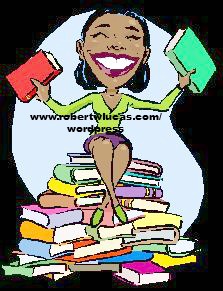 It is not enough to simply publish a book and expect it to sell. Part of your marketing strategy should contain ways to stay in front of your audience by writing articles that tie to the book theme or content. For example, if you write children's books, you could write articles for parents related to a theme covered in your book. Say you wrote something that addresses bullying. You could write an article for parents and teachers that provides tips on how to prevent bullying and includes the title of your book and where it can be bought your domain name, and contact information.
A novel or book about a law enforcement character or the profession could lend itself to an article on home or firearms safety, personal security, safe driving, or some other topic. You may provide a link to your book in your biography at the end of the article.
Be creative and think outside the box on ways to relate your book topic to something about which people want to read. Use standard and social media and virtually any forum you can think of to get the word out about your book(s). That is how you become a successful author. The more people you reach; the better your chances for selling books.
Extracted from Make Money Writing Books: Proven Profit Making Strategies for Authors. For more ideas and strategies for marketing your own books, grab a copy today.