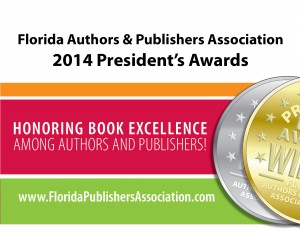 The 2014 Florida Authors and Publishers annual Ed-U-Conference was just completed at the Ft. Lauderdale Pompano Beach Marriott Resort and Spa. Attendee reviews were all in the 6-7 range on a scale of 7.
This year's event included expert authors and speakers addressing topics including book trailers, use of social media to network and sell books, self publishing, editing with technology and many others.
The two-day conference and two workshops were followed by the annual President's Book Awards banquet where authors from around the country and Canada received recognition and awards for their 2014 submissions.  This years event had the highest attendance ever and was a grand event. If you are an author, visit www.floridapublishersassociation.com soon for the 2015 awards criteria and entry form. For more information about Florida Authors and Publishers Association, membership and upcoming events, check out the website while looking at the book awards information.