If you are a self-published author looking to build your author platform and gain national exposure for your book(s), check out the Writer's Digest Self-Published Book Awards. Winners also get a $3000 in cash and registration for the annual Writer's Digest conference.
Early-bird submission deadline is April 1, 2014.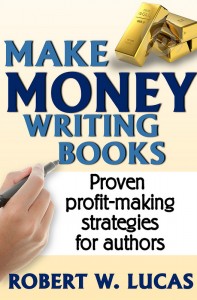 For additional creative ideas on building your author platform, spreading the word bout your book and generating cash, get a copy of Make Money Writing Books: Proven Profit Making Strategies for Authors.