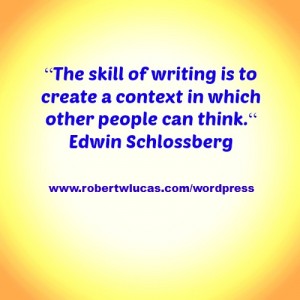 Many nonfiction writers create works that are not often read. The challenge in producing good non fiction books that readers will receive well and enjoy reading is to do your homework in advance.
Here a few tips for writing good nonfiction books:
Identify a topic that is of valuable and interest to the greatest number of readers. A broader non fiction book market helps ensure that you will potentially sell more books.
Begin your topic search by doing Internet searches for books and articles on your intended topic(s).
Visit local bookstores to see what topics are "hot" by asking the store clerks what people are asking for related to your topic.
Check out Amazon and Barnes and noble online to see what ratings non fiction books by your potential competitors are getting.
Do presentations to groups that will likely buy or want to read a book on your topic. Ask them what they look for in a book on the topic(s) and what would entice them to pick up and ultimately buy your book.
Send out queries to your social networks and ask them to provide similar feedback from the last point.
Check with local libraries to determine if anyone asks for or checks out books related to your topic from their selection.
Do keyword searches on Google AdWords to see what keywords are getting the most revenue from advertisers.
Once you have gathered all your information together, you are ready to draft out an outline, develop a marketing strategy, decide how you will get the book published (e.g. tradition or self publishing) and begin your writing.
For additional writing tips and ideas for creating your own successful non fiction books, visit www.amazon.com.