Residual and passive income sources are crucial for any author who desires to enhance their revenue generating potential and retire comfortably.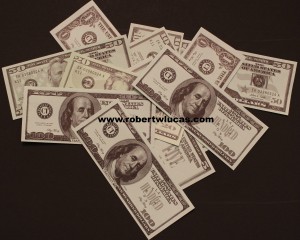 I figured out years ago that developing a residual stream of extra money coming in each year is a smart approach. In today's economy and changing world, you cannot depend on others to take care of you and your family. You need multiple strategies to provide income and security. That is where writing comes in as a way to create products that earn you money while you sleep.
It is true that most writers do not get rich. Those lucky enough to sell articles to major magazines, have best-selling books, movie scripts adapted, product lines created from their theme and be in demand for speaking engagements are few and far between when you look at how many people have published articles and books.
Since people are always looking for entertainment sources, information that will improve their lives and reading materials that can be accessed when they want it, writing articles and books provides a viable option for revenue generation. It also provides a natural tie-in to product and service lines.
The great news is that writing books is a lot simpler and cheaper than it has ever been before. This is true primarily because of the ease of development on a computer and the myriad of ways to produce, market and sell them on the Internet. Add to that the simplicity and lower cost of doing Print on Demand (POD) and digital publishing where anyone can produce small quantities of their books. These options provide significant cost savings tools because instead of having to do print runs of 1,000-5,000 books, as was required to be cost effective in past years, you can print ten or more books cheaply as they are needed.
Once you have a successful book, you might also consider developing a line of products associated with your successful books. Think of spin off materials that you have seen in the past for books that have been turned into movie scripts like Star Wars, Indiana Jones, Harry Potter and others. Everything from cups, mouse pads, towels and t-shirts carry the name and familiar logos of these titles. Look at what authors like Mark Victor Hansen and Jack Canfield have done in developing a product line for their series Chicken Soup for the Soul (http://www.chickensoup.com/cs.asp?cid=licensed_products).
The key to creating residual and passive income ultimately comes down to stop thinking of yourself as just an author. Refocus your vision to that of a successful entrepreneur and business person. Run your writing endeavors as a business and you are more likely to succeed in branding yourself, book(s) and ultimately any products and services that you offer. The money follows later.