If you do decide to produce your own marketing materials or blogs to promote your books, products, services or company, you should consider using images. As the old adage goes, "A picture is worth a thousand words."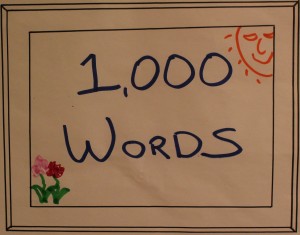 You need to do this for the following three reasons:
Words alone are not enough to hold reader attention.
The majority of people in a given population are likely visual learners. This means that they learn best and remember information that they see when they can link to mental images.
Search engines look for images and you are likely to find your Internet posts higher on search engine lists if you incorporate images into your text messages.
The ideal situation for getting images is to take your own in order to complement your written messages. However, do not use an image just because you like it or because the subject is attractive. Ensure that what you show expands on the message you write.
If you must get images from another source and need free or inexpensive stock photos  or clipart of drawn characters or images that can be used for various purposes, check out the various websites on the Internet and books that provide clipart and other images.
When visiting an image Website, always do due diligence and do not assume that just because a site touts "free" or "copyright free" that you are getting those things. In many instances, some unscrupulous site developers pull images illegally from various sources without getting proper copyright permission. If you simply take their word for it and copy them to use in promotional materials, in publications, or on a website or blog you could find yourself in a lawsuit with the rightful rights owner.
Always make sure that you read and agree with the terms of use for each site to ensure you do not violate copyright law and that the images may be used for your intended purpose. Another important point to consider about using images that you do not own is that you must read the user agreement on whatever site you visit to ensure. This is to ensure that they do not require a licensing and ongoing royalty fee for using their images and that you agree with conditions. I suggest that you not get involved in ongoing royalty type of arrangements since it cuts into your potential future profits.
Here are some sites that you might visit to view images. I have not used all these personally and they are provided for information only. I am not recommending these Websites. Always use due diligence.