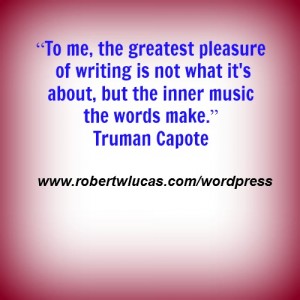 Like many authors, Truman Capote enjoyed his career as an author and often provided positive motivational quotes and encouraged others to follow his approach to writing when they experienced writer's block or a loss of enthusiasm. The result was that his works are famous.
A key to being a successful writer or author is to prepare yourself with the knowledge and skills needed to succeed, then focus your efforts on taking a positive outlook to what you are writing or want to write.
The inspirational quote above from Capote projects the result of taking a positive and enthusiastic approach to truly enjoying what you do as an author.