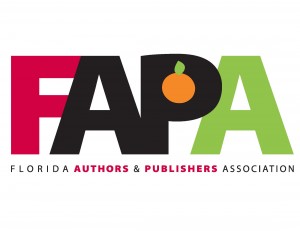 Authors and self-publishers have a valuable resource in the Florida Authors and Publishers Association (formerly Florida Publishers Association).  FAPA is focused on providing its members and the general public with educational opportunities to learn about the publishing industry, including editing, book design, printing, print-on- demand, e-publishing, distribution, book marketing and promotion, and the steps necessary to become a self-published author and/or small independent publisher.
On September 20-21, 2013, authors, publishers and others interested in writing and publishing their books will gather at the annual conference to hear experts share their knowledge of the book writing and self-publishing industries. Attendees will gain ideas and information on the latest trends in self-publishing and get new insights into legal issues facing authors and publishers and in book development, publishing and marketing in all book genres.
The 2013 conference theme is  Money Making Strategies for Authors and Publishers.  Registrants will have a choice of two interactive workshops (Writing, Illustrating & Publishing Children's Books and Writing, Publishing & Marketing Books) as well as a second full day of educational sessions facilitated by various experts in publication law, publishing, marketing and distribution of books in all formats and genres.
Winners of the FAPA President's Book Awards program will also be honored at a banquet on Saturday night following the conference sessions.
This year's Ed-U-Conference will be held at the Daytona Beach Resort and Conference Center (http://www.daytonabeachresort.com/)  in Daytona Beach, Florida. Anyone attending can get reduced room rate by calling 877-644-3239 and mentioning they are with the FAPA conference. You can even make it a mini-vacation for the family and stay at the hotel for three days before or after at the reduced rate.
For more information and to register, visit http://www.floridapublishersassociation.com/fpa-fall-ed-u-conference.