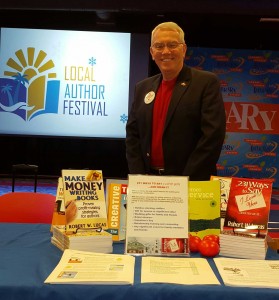 Part of building a reputation as a successful author involves exposure. There are many ways to accomplish personal branding, build your author platform and market your books. One of the easiest means of accomplishing this is to seek out local book fairs, author and writer conferences and local author events where you can display, market and sell your works.
Check you local newspaper, the Internet, local library, and professional writing groups in your area to identify potential venues.
For other ideas on building your own author platform and creating your brand check out Make Money Writing Books: Proven Profit Making Strategies for Authors. This concise guide is full of success tips for authors and ideas for creating residual and primary revenue streams as an author.