As an author, deciding how to best get your book published can be a challenging and stressful decision. That is because, unlike years ago when an aspiring author wrote a manuscript, got an agent and found a traditional publishing house to get their "baby" into print, times have changed. Today there are more options. All of which have pros and cons.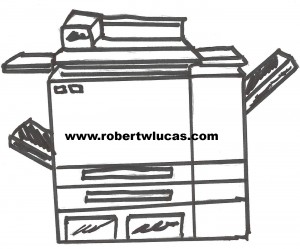 Briefly, you now typically have four options to get your book published:
Traditional or Trade Publisher
There are typically the commercial "Big Five" publishers (Hachette Book Group, Simon and Schuster, Macmillan Publishers, Penguin Random House, and HarperCollins),  that are responsible for putting a majority of books on the market. In using none of them, an author who is lucky enough to have a manuscript accepted can receive an advance against future royalties in exchange for signing over numerous rights related to the book. Additionally, using a large publisher means that you give up most of the control for how your book is designed, developed, produced and ultimately distributed. In exchange, you typically get less than 15% of royalties (percentage of retail cost) when a book is sold.
Subsidiary or Vanity Publisher
These publishers charge you up front fees that cover such services as: (1) cover design (2) internal layout (3) editing (4) production (5) printing (6) marketing, and (7)distribution services. You still own the book and are responsible for a good portion of the marketing in many cases.
Because of the negative reputation of vanity presses in the past, many companies providing these services now attempt to distance themselves from that moniker. Like any other business decision, you would do well to research a company thoroughly before signing an agreement with a subsidiary publishing service.
You would do well to check out any potential publisher or agent that you are considering on pred-ed.com. You'll find listings of companies to avoid and which ones might be good sources. Additionally, there are helpful articles and useful information on how to spot potential scams on the site.
Independent Publishers
Often referred to as INDIE publishers, these companies publish your book under their imprint, They perform many of the functions of the larger traditional publishers, but on a much smaller scale. They provide services such as cover, layout, professional editing, and limited marketing.
Self-Publishing
With the advent of print-on-demand and eBook or digital publishing, it is much easier for authors to take on the role of publisher and handle all the tasks formerly done by those entities themselves. Many authors set up their own publishing business and publish books under their own imprint. In some cases, they even start publishing books for other authors. There are many helpful resources on the Internet and organizations like the Florida Authors and Publishers Association and the Independent Book Publishing Association that can provide guidance on getting your book into print if you decide to take the self-publishing route. Both groups have annual conferences and other resources available.
As part of your planning for getting your book into print, start thinking about how it will be marketed as soon as you begin writing. It is crucial that you have an author's platform (network) to help position your book for success. For ideas on how to brand yourself and your book and sell more copies, get a copy of Make Money Writing Books: Proven Profit Making Strategies for Authors.