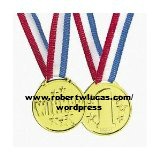 If you have published an eBook with a copyright of 2012 or later, you are eligible to submit for the 2014 Ebook Awards competition sponsored by self-publishing guru, Dan Poynter. Submissions open September 1, 2013.
This is another way to increase your personal brand and gain recognition for your book.
For more information or to submit your ebook for consideration, visit http://GlobalEbookAwards.com. Direct questions to Becky@GlobalEbookAwards.com.
For more ideas on ways to increase your personal brand, prmote and sell your books and make money as an author, get a copy of Make Money Writing Books: Proven Profit Making Strategies for Authors.