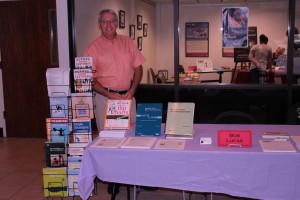 In my presentations to authors and publishers on how to capitalize on their books and generate revenue, one of the points that I stress relates to authors and publishers attending book fairs and author and writer conferences regularly. By getting and staying in front of people and networking, any author improves his or her chances of making valuable contacts, identifying useful resources and selling more books.
The following is a list of some potential events that you might want to consider in order to learn more about the book writing and publishing trade and get more exposure:
Attending professional events is just one way to build your author platform and promote your books. For more ideas and strategies on how to better position yourself and books to generate primary and residual revenue streams, check out Make Money Writing Books: Proven Profit Making Strategies for Authors.