Many nonfiction authors come up with great ideas for book topics and often have a lot of knowledge, experience and expertise. Even so, they still need to spend some time doing research on their intended content areas in order to be successful. This is because there is typically not a lot of original ideas out there; just variations on a theme.  Don't believe it? Think of a potential topic and book title. Next, go to an Internet search engine or to Amazon and type it in. Likely, you will find one or more similar topic titles.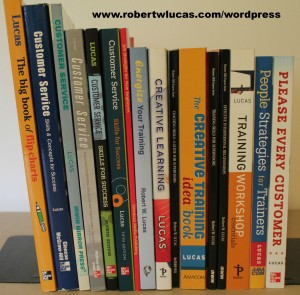 Just like learning a language, how to play a musical instrument, or master any sport, there is no getting around the fact that you must put in the hours required to learn the discipline or activity and practice in order to get better at it. The same is true with writing.
It does not make a difference whether you are sharing key steps in a process or sharing historical information; if you are writing non-fiction content that others will pay for, read, and come back for more in future books, you must spend time researching. This means hours of scanning bookshelves, libraries, the Internet, and other sources for current data, facts, and information related to your topic. You also have to check out the competition to ensure that your material is not only written in a format that readers expect, but also is unique and interesting manner. You must at least ensure that it does not simply mimic what others have written.
As part of the writing and publication process, you should also be researching the best practices for branding yourself and creating a marketing strategy. If you are going to sell books and be successful, people need to know about you and your products. Start by searching Amazon's Kindle book section for books on how to successfully market. many times you can get these free when authors introduce a new title and offer it as a free listing for brief periods. To find these, type in "free books on branding, marketing, selling books, etc."
The point here is that if you want to be a successful nonfiction author, you must not only hone your craft, but also do the behind the scenes research required to ensure that your book is the best on the market.