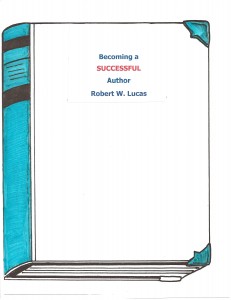 Becoming a successful nonfiction author takes more than being a subject matter expert, effectively researching and writing about your topic. Before you even put pen to paper, you should give some consideration to what your goal will be in publishing a book.
Part of being a successful nonfiction author involves learning the writing and publishing processes so that you are ready to write and then get your masterpiece into print. You will also need to think about how you will effectively market your book once it is in print.
The following planning questions may be helpful as you start your journey to becoming a successful nonfiction author and generating revenue from your books.
1. What business and life lessons have I already learned that might help me become a better author who generates a steady stream of income?
2. What do I know about the writing profession? Where can I learn more?
3. Where will I get the resources and learn the things I need to know to help me plan a strategy for becoming a more successful author?
4. Whom do I know who might share other pertinent lessons on being a  successful author?
5. What local groups might help me become a better known and compensated author?
6. What challenges do I face in becoming a known and successful author?
7.  Where do I find information about the publishing process?
8.  What will I do to market my book once it is printed?
9. What resources do I have available (people, money, or otherwise) that might help me overcome the challenges that I've identified?
Use your responses to these questions and other that you can think of to develop an action plan before you start writing.
To learn more about strategies for generating residual and passive income as an author, get a copy of Make Money Writing Books: Proven Profit Making Strategies for Authors.