Submissions for the Eric Hoffer Awards for Short Prose and Independent Books ends January 21st for books and March 21st for prose.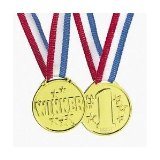 Two grand prizes are awarded annually: one for short prose (i.e. fiction and creative nonfiction) and one for independent books from  small, micro, and academic presses, as well as self-published books. Prizes  include a $250 award for short prose and a $2,000 award for best independent book. In addition to the two main grand prize awards, various other honors and distinctions are given for both prose and books, including the Montaigne Medal, the da Vinci Eye, and the First Horizon Award. Submissions are accepted each year by nominating books and prose.
For more information or to submit work for consideration, visit The Eric Hoffer Award website.