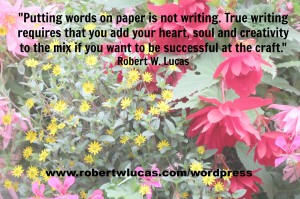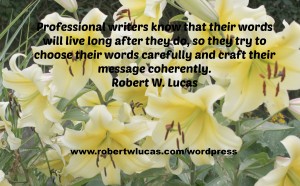 Some people believe that they cannot be a writer because they have nothing to say.  Such negative thinking creates "writers block" or sometimes prevents intelligent, creative and talented individuals from benefiting and profiting from a craft that can be done virtually anywhere and at a time that is convenient to the writer. In reality, everyone has some idea or information that others might have an interest if the thoughts are well-considered and written.
If you have a sound understanding of the language, including grammar, spelling, punctuation, and syntax, there is little reason that you cannot successfully put your thoughts, ideas and dreams on paper.
I am sometimes asked, "How did you write all the books and articles that you have written?" My response is "One word at a time."  Similarly, when people ask how to write a book, I encourage them to research potential topics and just start writing. If you only write one page a day, you'd have 365 pages at the end of a year. Edited and developed effectively, that gives you a printed book of around 200 pages.