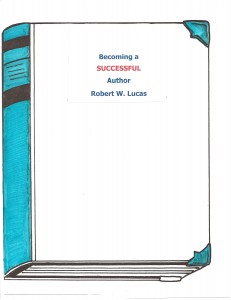 If you are working with traditional publishers, or with some small to mid-size ones, you will likely either be using a query letter or a book proposal to get the acquisition editor's attention.  Since many publishers no longer accept an unsolicited non fiction book proposal, it is crucial that you provide the information that will help make them want to take a look at what you have to offer.
After publishing the top-selling customer service textbook on the market (Customer Service Skills for Success) and thirty other nonfiction books successfully with traditional publishing companies, I thought I would share the format that I have used in my non fiction book proposals. You may want to use similar elements in any proposal that you submit along with an introductory letter about yourself.
The most important thing before approaching a publisher is to be committed to the work, since writing is a time-consuming and solitary experience. By creating a quality proposal, you are on the way to demonstrating your determination to see your book in print to a publisher.
There is no mystery to writing a book proposal, but just in case you need one, here is my nonfiction book proposal sample format:
Cover letter: A short one page cover letter introducing yourself, highlighting any previous writing experience and explaining why you are writing (e.g. to present a proposal for a book on _______). Explain that you book proposal is attached and request that they review it for consideration. Make sure you provide any links to blogs, websites or other places where they can view samples of your articles or other written materials. Also, do not forget contact information (e.g. phone and email address).
Synopsis: Write a one or two page overview of what the book will contain. The format I use for this is to put a draft Table of Contents listing intended chapter titles (the order and titles can change with editor approval as you develop the manuscript). I also add one or two paragraphs explaining what I will cover in each chapter under each chapter titles.
Author biography: This is a one-page overview written in third-person that highlights your professional and educational background, and shows that you are the best person to write a book on the proposed topic. List special qualifications, especially any related to writing and anything that you have published, or for which you have won awards.
Intended Audience: Who is your target audience? Do not use generalities (e.g. anyone who is employed for a large organization). Be specific and focus on large, but specific, groups (e.g. supervisors and managers in the hospitality industry or instructors in higher education institutions who  teach courses on biology).
Competition: List the titles, authors, publishers and years of release for each. Explain how will your book will differ from each book and what will be unique about it.
Marketing plan: Since most publishers do not allocate large quantities of money for marketing a book for a new or non-best-selling author you will expected to do the majority of marketing, advertising  and promoting your book. That is why developing an author platform is so important before you approach a traditional publisher with a proposal. In your proposal, explain who you know or have connections to in a one-page document. For example:
Do you have famous friends or professional connections that might write a forward or recommend the book?
What social media are you using and how many connections do you have for each?
Do you plan to contact local media (e.g. radio, television and print)?
Do you regularly speak to professional or other groups where books might be sold or promoted?
To what professional or other groups do you belong to and attend meetings where you can network and share information or sell books?
Do you blog regularly on the book topic where you can promote it? Give visitor numbers and how often you post entries.
Mention any other venues, groups or opportunities you have available to promote the book.
Book specifications: In this final section, detail your vision for the book format (e.g. word count, size, binding, final page count, number of pages based on a specific existing format. Approximate number of graphs, illustrations, images,  photos, or sidebars you anticipate. If using these, explain whether you will produce them or use ones from another source. If the latter will you be obtaining copyright permission for their use or will the publisher have to do so.
If there will be anything about the format that requires special adaptations or design, make sure to point that out. For example if you are writing a book on architecture and you plan three-dimensional pop-up images of buildings, indicate this in the book specification.
Sample chapter(s): If you are first-time author with no published books, most publishers will want to see at least three chapters of your manuscript. This will give them a feel of your voice, writing style, and ability to use correct grammar, syntax, punctuation and other necessary elements in writing. It also shows that you are sincere about the project and have already begun to produce a product that they can convert into a book.
One personal note of importance when writing nonfiction… I have only written one query letter to a publisher in my life. I followed all the suggestions from sources like Writer's Digest and sent out eighty-two queries to publishers listed in the Writer's Digest Writers Market. I got two responses… both "no." I also have never used an agent to get a contract.
What I have done successfully is to learn how to write a book proposal and attend professional conferences where I visit their vendor expositions. There, I find all the major publishers who create products for the industry hosting the show. 99% of the time, those publishers have an acquisitions editor on site whose sole purpose is to identify potential authors. After talking to them and sending a cover letter, biography and book proposal, I have always gotten a contract. I suggest this approach, especially if you are looking to write a textbook, self-help or business type of book. Obviously, your experience might be different depending on your personal experience and subject matter expertise.
To get ideas on how to build your author platform, market and make money from your book once it is published, get a copy of Make Money Writing Books: Proven Profit Making Strategies for Authors.