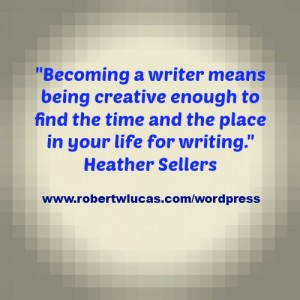 How to become a writer or author is what many aspiring writers and authors want to know. This is one of the most common things that current and potential writers and authors ask me about when I do presentations on becoming a writer. They also want to know, "Where do I begin in order to write a book or article."
Here are four things I typically share in response .
1. Research your topic. Familiarize yourself with your intended topic by reading articles, books and online content related to it.
2. Refresh your writing skills. Make sure that you have the writing knowledge and skill needed and expected by publishers. For example, a sound understanding of grammar, syntax, and punctuation.
3. Educate yourself about the writing profession. Take classes and review materials that teach the writing process and use your new knowledge to develop an outline to guide you as you create your article or book. Professional writing and publishing groups are good sources for such content.
4. Get started. Once you are confident in your knowledge and abilities, get started by identifying a name for the work and beginning to write.
You can write as little or as much as you like daily. The key is to stay focused and motivated, then work toward your writing goal.  To accomplish this, maintain a daily journal of things such as, how many pages you wrote and your thoughts about how the day went (e.g. good, bad, easy, hard, and with what you struggled). Additionally, find a mentor or coach to help you through the days when writer's block seems to inhibit your progress.
For more ideas and strategies on getting started or building your skills and knowledge as a writer or author, check out these resources on Amazon.com.