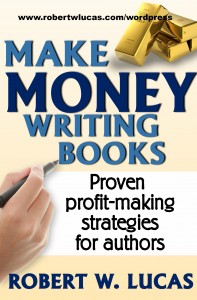 If your dream is to be a published author, there are certain things that you must do in order to succeed. Here are four tips for becoming a successful author:
1. Commit Time for Writing.  Many new and established authors also have "day jobs" and have to write in the evenings or on weekends, in airports or wherever they can grab a few minutes to put their words in print. Others are retired or in transition and are finally pursuing their dream to become a recognized author.
No matter what your personal situation, you must decide when and how your masterpiece will be written, since writing is a profession that takes time. If you do not commit to developing your material in an organized and planned fashion, you will not succeed and will likely be very frustrated.
If you decide that you have the ideas and vision for your book but not the time, consider investing the money to work with a ghostwriter who will interview you and develop the text for your review and approval.
2. Develop a book marketing strategy before you write your book. It does not matter if you are the most well-known subject-matter expert on your topic or if you have a professional, readable writing style; if you do not let people know that you and your book exist, you will not be a successful author who sells a lot of books.
Simply having a book in print does not guarantee personal fame and recognition or financial gain. You must get the word out through a variety of means in order to make potential readers of your work. Part of this is through personal branding.
Once you have decided on a topic and title, get the word out about it and your planned publication period (e.g. in the Spring of next year) on social media, through presentations, in media interviews and through other means. By building "buzz" and anticipation about your forthcoming book, you can start to develop a mailing list of potential buyers. Once the book is actually in print, you can then start another round of announcements about its publication and where it can be purchased. For example, use interviews, news releases, articles, social media and personal contacts. You might hire a publicist to help accomplish all this.
To be successful at promoting your book, you should participate in some type of marketing activity every day.
3. Create a budget for the book. The old adage of "It takes money to make money" certainly applies when producing and selling books. Too many new authors attempt to create inexpensive works by cutting corners.  They look for ways to find the cheapest cover designer, editor, graphic artist, printer and other professionals to create and publish their book. By doing this, they often get what they pay for – an inferior product that does not sell.
Keep in mind that YOUR name is going to be on the front of any book that you write. Part of you success as a professional, person and writer is your personal brand. Think of all the successful authors you have seen or met. They are continually doing things to create an image that says quality and professional. That is what you should be doing as well. By finding and using quality resources, you will end up with a product that people are likely going to want to read.
4. Use technology effectively. Millions of people access technology (e.g. computers, websites, social media, and advertising) each day. There is an underlying expectation that anything they want can be found on the Internet. This certainly works to your advantage in that you can become known by branding yourself (building an author platform) through a personal website, book website, blog(s), resources related to the writing, publishing and marketing professions and venues to place articles and promotional information.
In today's world, there is no faster and effective means for getting the word out about your book(s) than through the Internet. Leverage this vehicle to your advantage. Either learn how to use elements of technology, such as those I just mentioned, or budget to have someone skilled in using these tools to do it for you.
For more personal branding tips, ideas and strategies about how to build and hone your personal brand and market your book, check out Make Money Writing Books: Proven Profit Making Strategies for Authors.