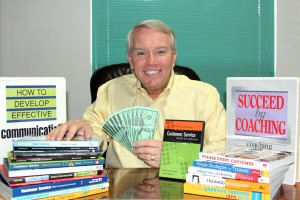 For over four decades, I have led workshops and given presentations to thousands of people. Since 1994, I have captured key points of my research and training session content in more than thirty non-fiction books. The following are two approaches that I have learned to be effective in providing content to my readers and that you may also want to consider using.
Focus book content to your desired audience or readers. Most people who pick up a non-fiction book have a specific purpose in mind. They are often looking for ideas and strategies that they can immediately apply in some area of their own personal or professional life. By providing current and useful ideas and resources, you are more likely to capture and hold your reader's attention and help them make a buying decision related to your book.
Engage your readers. Decide your author voice or how you will address readers through your writing style. I prefer to write to my readers rather than simply providing dull statistics or lists of information. To accomplish this, I write in second person (e.g. you) and try to speak as is we are having a discussion and they are listeners. I also provide suggested ways that they might apply what I have provided as ideas, tips or strategies in order to help them visualize application of content. I try not to assume that they will recognize ways to use my information on their own.
For more information about books and services offered by Robert W. Lucas please visit his website.