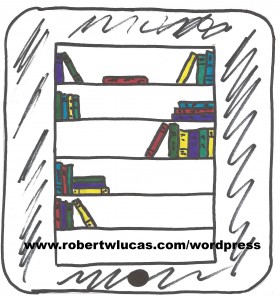 There is no doubt that e-books have taken a sound market share away from print publications. The number of books being offered in electronic format has grown around the globe each year in recent years. With the continuing development and marketing of electronic reader and software this trend is not likely to subside.
As a result of the significant changes in the publishing industry, many traditional publishers have been forced to reassess their business models and take the plunge into the electronic book arena. At the same time many authors who have taken the traditional publishing route are now jumping into self or independent publishing. This is because the ease with which they can create and upload manuscripts to sites, such as, Amazon's Kindle Direct book platform, simplifies the publishing process and reduces potential costs. It also allows a quicker turn-around time from manuscript to publication.
In an article appearing on epublishabook.com, "The global revenue from e-books sales is set to continue rising, the US still leading the e-books sale revenue rising tide, with Europeans slowly growing their market share whilst Asia, an early adopter, steadily continues to grow its own share." The same article points out that estimated global e-book revenue will grow to over 16 billion U.S. dollars. This is up from around 2 billion in 2009.