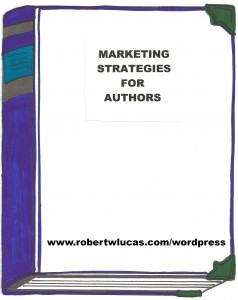 In order to sell your books, whether you work with a traditional publisher or are a self published or INDIE author, it is crucial that you include strategies for building an author platform to get more exposure as part of your book marketing plan.
Take a few minutes to jot down responses to the following questions on a sheet of paper. Use this as a planning sheet for preparing to get the word out about you, your books, and/or products and services. This approach can lead to more passive and residual income as an author.
1. What knowledge or skills do I have that make me credible as a writer?
2. What are some strategies that will help me become a better known writer locally?
3. What are some strategies that might help make me a better known writer outside my local area?
4. Where might I use my knowledge and skills identified in Question 1 to become better known?
To learn more creative ideas for generating exposure and publicity for yourself and your book(s), get a copy of my book Make Money Writing Books: Proven Profit Making Strategies for Authors.