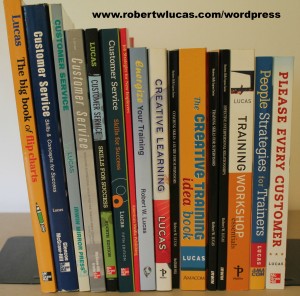 Most people have active thoughts daily about various processes, interests, passions, people, places, things and other facets of their life that would make interesting content for a book. What they often lack is the knowledge or skills necessary to turn their thoughts into words that could be included in a book. Gaining the expertise to fashion a readable document that appeals to potential readers takes time and an investment of effort on the writer's part. Even so, the return on investment that comes from learning new skills, such as, grammar, punctuation, researching, and how to use of a word processor can be exhilarating and satisfying for any writer. Creating a book that will stimulate the writer mentally and potentially live on entertaining or educating readers for years to come can be very gratifying. It is an adrenaline rush seeing your book(s) on the shelf of a major book chain, in a library, or online on websites like Amazon.
Becoming an author can be a big help if your goal is to write books that will generate revenue or provide an entrée to other professional opportunities. If you craft a publication that becomes extremely popular with readers, the potential residual income stream can be unlimited. Think of authors like J.K Rowling (Harry Potter series), Jack Canfield (Chicken Soup for the Soul series), or classic writers like Ernest Hemingway. Their books generate revenue while residual products or items (e.g. amusement park settings, calendars, mugs, t-shirts or museums) make money for them or their estate for years. In the case of Hemingway, books and products based on his life, books, or quotes continue to sell after his death decades ago and his home is a living tribute museum to him.
An important point to remember about book writing is that it is not a get-rich-quick scheme. After you educate yourself about the book writing, publishing, and distribution processes, then hone your writing skills, you will ultimately be responsible for marketing your books. All of this takes initiative, energy, money and a true desire to achieve. You might be the best author alive, but if you do not put all the right pieces of the process into place and expend effort to get the word out about you book it could be short-lived.
There are many publications, such as, Make Money Writing Books: Proven Profit Making Strategies for Authors, available that can provide information on creating an author platform, aid in developing a personal brand and help guide your marketing initiatives. An important step in your journey to be a successful author is to start out with a plan in mind before you begin writing. This includes factors such as, what the book will address, how it will differ from similar competing books, who might want to buy it and book marketing strategies.
Robert W. Lucas is an internationally-known, award-winning author of thirty-seven books and regularly speaks to writers and authors on the business of writing. For more information about Bob, his books, and services that he provides, please visit www.robertwlucas.com.