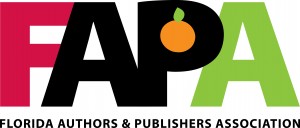 If you are planning to attend the Florida Authors and Publishers Association annual
Conference (August 8-9) in Pompano Beach Marriott (800-228-9290), the last day for getting a discounted hotel room is July 15.
There are three pre-conference workshops scheduled for this year's conference, along with a full day of sessions and Presidents Book Awards banquet. Check www.floridapublishersassociation.com for details.