Authors often struggle to support themselves through book sales alone.  In addition to books, you can also generate residual income by creating complementary products related to your publications. These passive income sources can help generate more awareness about you, your books andproducts and your company. Look at developing supplemental products that complement and support what you have written as a means of generating residual or passive income.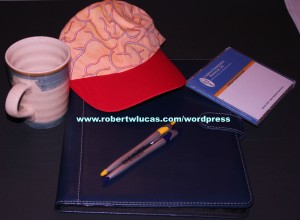 It does not matter whether you have written fiction or non-fiction books, look for ways to build an income stream by developing products that tie to the theme or topic of your book(s). If you focus exclusively on one genre or topic, this is easy to do. Multiple areas of specialty add a bit of challenge, but actually open up new avenues of opportunity.
The following are some product ideas you may want to explore based on the genre of books that you create.
Fiction Book Products
The fiction genre covers many areas, including children's materials,novels, short stories, historical fiction, novellas, poetry, romance, mystery, science fiction, or westerns. Each has its following of dedicated readers who often find an author they enjoy and cannot wait for their next book to be published.
If a movie is adapted from your book content, that might be even betterif the film makers are true to the story line and do not deviate too far astray.  Think Harry Potter, ET, Twilight, Lord of the Rings, and others that have generated an entire line of follow-up products that add to the book authors' substantial wealth.  In many cases, theme parks areas have been developed around characters and plots (e.g. Jaws, E.T., Harry Potter, Peter Pan, and Transformers).
If this is your writing specialty area, be creative and look to see what is being used to promote the books of mega-star writers. Consider products with memorable quotes or images of characters on them, such as:
Shirts.
Mugs.
Mouse pads.
Writing pads or notebooks.
Hats or baseball caps.
Environmentally friendly bags.
Lunch boxes.
Toys.
Audio products (e.g. MP3 or CD) that are readings of the book content.
Buttons with clever sayings or quotes.
Non-Fiction Products
Travel, textbooks, history, journals, documentaries, essays, photo journals, technical manuals, business skills and how to books are just some possible categories for non-fiction authors. If this is your genre, consider some of the following add-on products that complement or reinforce book content and can generate additional income.
With this type of book, you can actually produce additional products that add value to the knowledge that reader gain from your books.
Consider the following as some possible sources of income:
Audio products (e.g. MP3, CD or Webinars) that contain readings from the book.
Visual products (e.g. DVD or training sessions) of you or someone else teaching a session based on the content.
Mobile apps for smart phones and electronic devices based on book content.
Slide presentations based on book content.
Cups, hats and shirts with topic themed words, concepts, quotes.
Workbooks that accompany the books.
Journals where readers can jot down, notes, thoughts, ideas and action plan based on what they think of while reading the book content.
Buttons with clever sayings or quotes.
For additional ideas on ways to generate residual and passive income as an author, get a copy of Make Money Writing Books: Proven Profit Making Strategies for Authors.