Some writers work for newspapers or magazines while others produce books, newsletters articles, advertisements, speeches, screenplays or other similar written materials. Some work part-time or full-time for a company or freelance full-time as writers.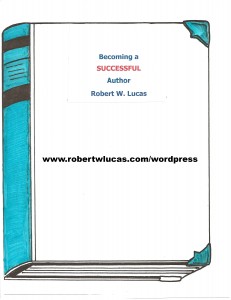 Depending on the type of writing that you do (e.g. fiction, non-fiction, articles, and books), you will spend a lot of time alone at your computer or writing on paper. You will also likely be regularly researching competing works, content and background information. Additionally, depending on the approach you take to a career, you will be working with editors, publishers, graphic artists, printers, marketing professionals and others related to the industry.
People sometimes ask me if I make money as a writer. My response is that while I am not rich, I live comfortably and my wife and I travel frequently throughout the U.S. and take one or two cruises a year. Of course, writing is just one of the things that I do since, like many writers and authors, I also consult and do training workshops and presentations throughout the year. In addition I write blogs, such as this one, which generate a bit of residual or passive income.
Writing as a career is a choice that only you can make. Like any other choice in life, you should do research, talk to people in the industry, look at your knowledge and skills set realistically, examine where you are in your life cycle and where you ultimately want to be, and then make a realistic decision.  You can learn a lot about the profession by reading books and articles on the topic and attending writer, author and publisher conferences. Here is a link to the Bureau of Labor's Occupational Outlook Handbook that gives a bit of information on the profession.
You may also be interested in one of my books on Kindle (you do not need a Kindle to read it; simply download a free Kindle reader software for your computer at Amazon.com). The title is How to Make Money Writing Books: Proven Profit Making Strategies for Authors.