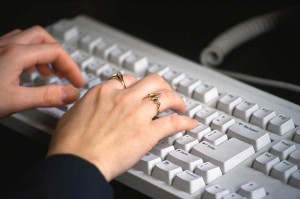 One effective way for you to gain visibility for your book(s) and product(s) and to gain name recognition and credibility is to regularly write articles and get them published on the Internet and in print. You can also make money writing articles. In many instances, you can paid if you write for blogs or Websites that hire writers to produce their content. There are a variety of freelance writing jobs available for talented writers. What you have to decide is whether you would rather be paid a flat article or per word fee and give up copyright of the work, or create content for your own Blog or Website and sell pay-per-click advertising while maintaining copyright control over what you produce. This is an individual choice and you should research the benefits of both before deciding.
It is not enough to simply publish a book and expect it to sell. Part of your book marketing strategy should contain ways to stay in front of your audience by writing articles that tie to the book theme or content. For example, if you write children's books, you could write articles for parents related to a theme covered in your book. Say you wrote something that addresses bullying. You could write an article for parents and teachers that provides tips on how to prevent bullying and includes the title of your book, where it can be bought, your domain name, and contact information.  A novel or book about a law enforcement character or the profession could lend itself to an article on home or firearms safety, personal security, safe driving, or some other topic. You may provide a link to your book in your biography at the end of the article.
Be creative and look for any sort of connection that gets your name and book title(s) in front of as many people as possible. For example, if you are scheduled to speak to a professional group, write an article about your presentation or training topic and ask the organization to send it to members and attendees along with the promotional announcement for the event. Also ask that they list it on their Website and insert it into their newsletter, if they have one. This generates advance awareness about you and your topic and potentially drives traffic to your website or blog(s).
Some online sites do not pay for articles, but list them for newsletter editors, trainers, and others to read and download for use and distribution (while leaving attributions and biographical information attached). Other sites connect directly to newspaper reporters and others looking for printed content for their publications.
The following are some popular writing sources that you might want to contact.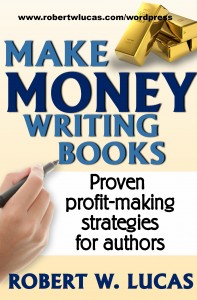 For numerous additional ideas and strategies for building your author platform, branding yourself, marketing books, and for creating passive and residual streams of income, get a copy of my Kindle book, Make Money Writing Books: Proven Profit Making Strategies for Authors.