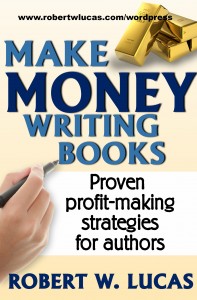 Nonfiction books are one of the two divisions of prose writing (fiction being the second).The genre of non fiction books provides accurate factual or truthful information that is based on empirical or historical data according the author. Non-fiction books cover many topic areas which are written to inform, educate or share ideas and suggestions to readers.
Some of the more popular nonfiction categories include:
Travel
Textbooks
History
Journals
Memoirs
Diaries
Biographies
Documentaries
Essays
Photo journals
Technical manuals
Business skills
How To
Authors who focus on nonfiction writing are typically subject matter experts in their chosen topic and have extensive amounts of experience and expertise in their areas. Their backgrounds lend credibility to what they write and attract their readers.
If you are an author and want ideas on how to effectively build an author platform to help sell more books and create passive and residual streams of income, get a copy of my book, Make Money Writing Books: Proven Profit Making Strategies for Authors.