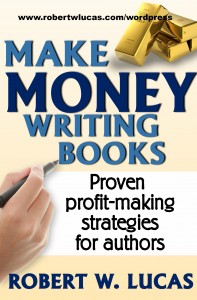 If you are looking for an easy and inexpensive way to get the word out about your book(s), products and yourself as an author, consider letting your neighbors know what you do. If you are like most people, the only neighbors that you likely interact with regularly and who know that you are an author, live next door or across the street from you.
If you live in a sub-division where you have hundreds of neighbors, let them know who you are and what you do. Expand your network by putting up signs around the neighborhood and in your front yard (e.g. Author Book Signing – your name 9am-1pm).
On the day of the scheduled signing, set up a table and chair in the front yard and hold a book signing. You might even offer free lemon-aid and cookies to encourage people to stick around to talk with you once they stop by. Anyone passing by will then know that you are an author and many will likely be curious enough to stop to talk to you and look at your products. You may sell a couple of books, but more importantly, everyone in the neighborhood learns about you and can provide word-of-mouth advertising at no cost.  Chances are that several of these people have contacts in companies and volunteer organizations that might be interested in purchasing copies of your books or having you come in to speak to their group.
A nice side-effect of this strategy is that many people go out searching for yard and estate sales on weekends. Those people may also see your signs and be curious enough to stop by, thereby expanding your reach and potentially generating additional word-of -mouth publicity.
Be sure to print order forms and flyers about yourself and books and have plenty business cards ready for people to take away. They will often share these with others or may take action to research you and your books on the internet or in book stores and libraries later.
For more creative ideas on ways to increase book sales, generate more revenue, and build an author platform and personal brand for yourself and your book(s), check out Use Neighborhood Author Book Signings to Promote Your Books.