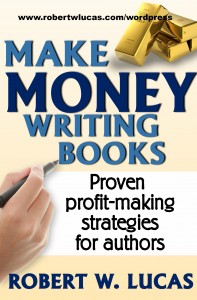 Internationally-known author of thirty-seven books, Robert W. Lucas, will speak at the Orange County Public Library in downtown Orlando, Florida on Sunday, February 28, 2016 at 4pm.
The author's presentation titled Capitalize on Your Writing: Strategies for Recognition and Making Money will provide strategies and tips on personal branding and book marketing. Attendees will learn how to expand their author platform, identify key sources for getting the word out about their publications and prepare a strategy that can help them generate revenue.
The concepts offered in this session are from Bob Lucas' book, Make Money Writing Books: Proven Profit Making Strategies for Authors.