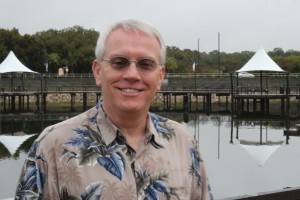 Robert W. Lucas, internationally-known author and contributor of 37 books, will have his books on display and be available for signings on Saturday March 19 at the Venice Beach Book Fair and Writers Festival.
For over three decades, Bob has written business skills books for a variety of publishers, including: McGraw -Hill, Jossey-Bass/Pfeiffer, American Management Association, Association for Talent Development, Mirror Press, and Irwin Publishing. He published his last two books through his own publishing company, Success Skills Press. The titles for those books are Make Money Writing Books: Proven Profit Making Strategies for Authors and 231 Ways to Say I Love You…and Mean It.
Bob regularly speaks to authors and employee groups on strategies for self and professional improvement and has been a training and consulting professional for over four decades.
Come out to say hello to Bob this weekend and let him share some of his thoughts on the topics on which his books are based. He'll also be sharing ideas on book publishing and writing for current and aspiring authors at his booth.
For additional information about Robert W. Lucas, visit www.robertwlucas.com.