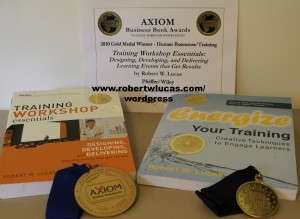 There are writing contests all over the country for books of various genres. Conduct an Internet search for "writing or book contests." Enter them to:
Gain recognition for and promote your book.
Better brand yourself and your book(s).
Sell more books.
Get feedback on your articles and book.
Potentially add an award to your writing résumé.
If you win a book contest, most sponsors provide stick-on labels that can be attached to the cover of your winning books and alert potential customers that the book is an "award winning publication."  You can also put an electronic copy of the label on your Website next to your book cover for your Website visitors to see.
For more tips and strategies on personal branding, selling more books and making money as an author, get a copy of Make Money Writing Books: Proven Profit Making Strategies for Authors.