Once you have written a book, you are still a long way from the best sellers list. You still have quite a bit of marketing ahead of you.  If you planned your book project effectively, that was part of your plan to develop an author platform.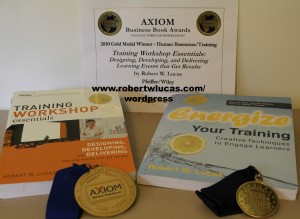 In addition to having pertinent information or a story to tell that others want to hear about and read, you must "brand" yourself in order to become a known entity. People must know who you are and what you do before they will buy what you produce. This concept is crucial for you to successfully generate residual income streams. Think of authors such as Dr. Stephen Covey, Stephen King, Dr. Phil McGraw, Jack Canfield, J.K. Rowling, Dr. Seuss, and countless others. When you hear those names, what genres, topics, or titles come to mind? These authors have been effective in developing a product line associated with their name through their focus on specific topics or categories of books. These writers became household names by writing articles, appearing in the media and at events, public speaking, and generating "buzz" around their titles or themselves. The result is that they ultimately generated significant streams of revenue from their written and spoken words. In some cases, their books were initially secondary to their careers, but later became the thing for which they were primarily known.
You are already on your way to branding yourself once you publish a book. Just by taking that step, you become a perceived expert or celebrity to some people. That is because many people say, "One day I'm going to write a book," but only a small percentage of the population ever does. Think about how someone reacts when you first meet him or her; he or she may ask you what you do and you share your job title with the person. Does he or she seem to really care? On the other hand, if you respond, "I am an author," the person's whole demeanor often seems to perk up as she or he focuses on you and says something like, "Oh really, what have you written?" Once you have the person's attention, you then have an opportunity to give your short 30-second "elevator speech" about your book(s). That introductory content is the personal presentation that networking experts suggest that you rehearse so you can quickly let people know what you do in life. Hopefully, if you do a good job and make it interesting and/or entertaining, you move to the next level in the conversation that ultimately leads to selling copies of your book. Or, it could lead to an invitation to speak at a meeting where you will have other opportunities to sell your books or your other services, such as consulting.
With such opportunities, you are on your way to becoming known and selling more books.
For more ideas on personal branding and making money with books and associated products, get a copy of Make Money Writing Books: Proven Profit Making Strategies for Authors.