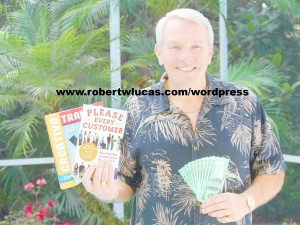 Most authors dream of becoming rich and famous through the books they write. The piece that creates the biggest challenge for most is that they do not know how or do not put the effort into effectively marketing their books.
Whether you sign with a traditional publisher or self-publish, the majority of book marketing activities will fall on your shoulders. For that reason, you must educate yourself on how to get the maximum benefit at the lowest cost for your marketing efforts.
To help you in developing ways to generate more money from your book(s), the Association of Publishers for Special Sales (formerly SPAN) will be hosting its first Annual APSS Book Marketing Conference – From Book Publishing to Book Selling November 8-9, 2013. To learn more about the conference and to register, click the link above.
For additional ideas and strategies on how to brand yourself and your books, get a copy of Make Money Writing Books: Proven Profit Making Strategies for Authors.