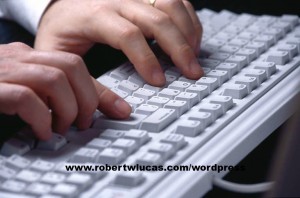 Becoming a successful author is a combination or writing talent, personality and successful promotion or marketing efforts. It is not enough to just spend time putting thoughts into words. You must also create a strategy for enhancing your knowledge of writing, publishing and marketing, developing a support system and creating a solid author platform.
Here are five easy to use tips for new and more experienced writers and authors:
1.  Do your research on the professional of writing as a career or business. This will help you to better understand what lies ahead. Like any other venture, you must understand the ins and outs and all the nuances of writing, publishing and marketing if you want to be successful. Get a copy of Writer's Market and similar publications that can help you identify publishers, agents and other useful resources.
2.  Create a written plan for your writing. Brainstorming ideas by yourself initially and later with others to determine what genre, style, format, and approach you will take in writing. Like taking a trip, you must anticipate potential obstacles, tools and resources needed and determine where you will get them. Take time to review books or topics similar to the one(s) you'll address in order to see what and how other writers or authors have addressed those elements.
3.  Be consistent in your writing efforts. Whether you write for a specific period each day or until a determined length of time, pages, paragraphs or chapters are complete, it is important to look at writing as a responsibility. To be successful, you must approach it with discipline and with a goal in mind. Decide what this regimen will be before you site down to write.
4.  Join a support group of writers or critique group. Peers can evaluate and give feedback on your work as you do likewise for them. Getting honest, open feedback on your content, style, approach and progress is invaluable in your personal development and to help craft your work to a point where it looks professional and fulfills the needs of readers.
5.   Believe in yourself, your knowledge, skills and capabilities. Most authors experience what many term "writer's block" from time to time. Often this is driven by fear of failure or lack of confidence. If you spend the time up front to research, gather your resources, develop a plan, and create a working outline before you begin, you are more likely to succeed in your efforts.