One of your goals in establishing credibility is to help brand yourself and your book(s) so that readers will want to buy future books that you write. Through personal branding initiatives, you will become a known entity and ultimately position yourself to sell more books.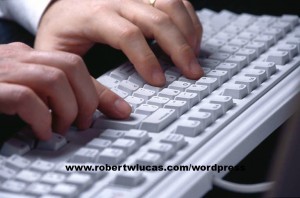 As a non-fiction author, you can begin to cement you credibility by demonstrating imagination, creativity, and a sound writing style. You must also show that you have the expertise in your selected topic area to add value for readers.
Remember that, unlike fiction readers, your readers are not paying for creative prose or to have you drone on, imaginatively create information, or embellish slight content with words that do not contribute to understanding of facts. Instead of providing subjective opinion or conjecture, you must thoroughly research your material and present it in a clear, concise, and accurate manner.
Since time is valuable for your readers, find a style of writing that provides a lot of useful information in simple fashion while engaging them mentally. Show them how to apply what they are reading so that they do not miss an important point you make. Also, supplement what you say with references to noted sources in order to validate your content and save readers time in having to search for other resources.
For additional ideas and strategies on how to build an author platform, gain recognition and make money from your book writing, get a copy of How to Make Money Writing Books: Proven Profit Making Strategies for Authors.