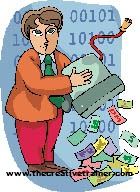 In these unsteady times where an organization that you might be part of is experiencing downsizing, rightsizing or in some cases, capsizing, as a norm, or in a situation where you are dependent on clients or others, wouldn't it be nice to have a safety net that you control. This is possible for those who create nonfiction books and associated products and services that are placed into the marketplace. Such products can potentially earn a stream of residual income while they sleep. For example, imagine that you wrote a short book, such as the one you are reading, and turned it into an e-book along with small print runs of paper copies for back of the room sales (you will read about these in this book). Now assume that you took 3-4 weeks to write and edit your book, as I did with this one, and then priced your e-book at $1.99 on Amazon or some other web distribution site. If you sold only 50-100 books a month, that is approximately $100-$200 dollars a month. Multiply that by twelve months and you are making $1,200-$2,400 a year on a single title. Take your imagination further and assume that you could write six such books a year (one every two months) and they all sold equally as well. That is $7,200 to $14,400 a year and you don't have to do anything else to those books! And, that is only for the eBook versions. Spend a bit of money from revenues generated from your electronic versions and have printed copies made and distributed through a service like Lightning Source (http://www.lightningsource.com) or CreateSpace (http://www.createspace.com). You could also sell the books on your own website or others and in the back of the room if you speak to groups, thus increasing your revenue stream.
The reality is that everyone reading these words likely has some type of knowledge, skills, or creative ideas that other people would pay to read and learn about. If you do not see yourself as an author, find a ghostwriter to craft the text while you provide the content and make money as a subject matter expert. Is the next big novel, fantasy or science fiction bestseller waiting to come out of you? Do you have professional knowledge or skills learned from places you have worked? Technical knowledge of any type (e.g. computers, car repair, woodworking, or masonry)? How about knowledge on how to manage a home, create a better relationship or effectively raise healthy children? Do you have hobbies or leisure activities that you have a lot of knowledge on or are good at?  All of these categories and more are potential books that someone wants to read. Don't believe me, go onto the internet and type in "Google Keyword Tool" or enter http://www.googlekeywordtool.com/ into the search engine. From there, you can search for key words or topics that you are thinking of writing about and see exactly what people are looking for on the world-wide web. I did just that when I chose the title for this book and found that over 48,290 people had searched variations of this book title in a single month.
The world is full of people fed up with just scraping by financially and looking for ways to express themselves creatively, make money, improve their life, supplement their income, and build a better retirement. Isn't that why you are reading this blog? Why shouldn't you take advantage of this trend and benefit from your own knowledge, skill or passion?