One thing I did not understand when I started writing for major book publishers in 1994 is that the publisher takes care of functions such as getting the ISBN (the coded number that appears on the back of every book), the product development, editing, cover and layout design, and all the technical sides of the printing and publishing of a book. Once the book is in print, the publisher also handles basic logistic and book marketing tasks such as warehousing, sending out news releases and review copies, and listing the book in its catalog and/or on their Website and on the Amazon and Barnes & Noble Web sites. Most additional marketing and selling of the book rests pretty much with the author.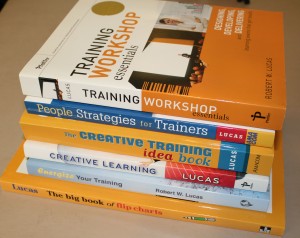 If you self-publish, all these production and distribution functions AND the marketing and selling are your responsibility. For this reason, I have used major publishers for all my books, until this one. That was because I was simultaneously running a consulting business, an online retail store, volunteering on several non-profit boards concurrently, and speaking around the country in addition to writing all my books. Plus, I was trying to have some semblance of a normal family life. . .  quite a stretch, as you can imagine. Fortunately, I have a tolerant and wonderful spouse who not only supported me, but also assisted in editing my works.
A few years ago, I decided to focus my efforts primarily on writing and promoting my books and closed down my two companies. I got tired of doing all the creative aspects of the content and development; and then having a publishing company handle the physical sides of the publishing process, and some minor aspects of marketing, in exchange for 85 percent or more of the royalties.
I figured that if I am going to take on a major share of the post-production marketing, I would do it all and keep more profit for me.
Of course everyone has to make her or his own decisions about what is best. Going the route of using major publishing houses may work for you depending on your genre and how prolific and successful you are. It has certainly provided me with a comfortable income over the years. Still, at this point in my life I want to branch out and take advantage of the ease of use with electronic technology to see how I might develop a new line of products. I also enjoy the challenge of learning new skills related to self-publishing and starting a new venture that has the potential to generate a significant amount of residual and passive income in the future.
You know what is best for your situation. Just make sure that you go into writing and publishing of your books with an open mind and after talking to other authors through networking groups. Also, do some research online to fully understand exactly what the writing and publishing process entails and what will be expected of you.