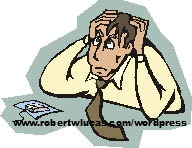 I just read an interesting article on EzineArticles.com that reminded me of similar ones that I've read in the past regarding the level to which many writers create articles and other material. The article is titled EzineArticles Asks: What Reading Level Should You Target?
The premise of the piece is that many writers do not think about their audience and their reading level when they sit down to create articles or other content material. Unfortunately, failure to do so can create articles that go unread and potential readers who simply go away and do not return for follow-up pieces.
Take a look at the article and then analyze some of your past works to see if you are guilty of writing above your reader's capability level. As the article points out, a number of reports indicate that the average adult reads at a 7th to 8th grade level.