The key to effectively developing name recognition or branding yourself and selling a lot of books, as noted authors have done for centuries, is to develop a niche in which you become the "go to" person for that topic. This starts by developing a marketing plan and sticking with it.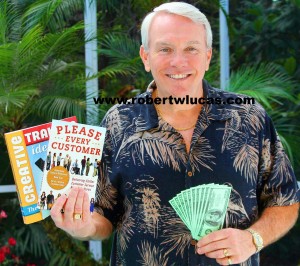 Try doing at least one thing per day to market yourself and/or your products. More work is better and you must be consistent in your efforts to get the word out to others about what you do to others. Look at your calendar. What marketing strategies do you have listed each day? If the answer is none, then you are not likely a successful writer.
You can be the best writer or most authoritative person in your topic area. However, if you simply sit in front of your computer and write all the time without letting others know what you are doing, no one will know who you are or the value of your work.
By getting people to recognize your products and associate them with your name and face, you can create a powerful revenue generating mechanism.
For additional ideas on ways to generate residual and passive income as an author, get a copy of the Kindle book Make Money Writing Books: Proven Profit Making Strategies for Authors. (Did you know that you can download a free Kindle reader to any computer at Amazon and do not need a Kindle reading device to access eBooks?)