If you are a writer or author who is used too performing functions such as counting words, checking sentence length, identifying Flesch-Kincade grade level score, determining sentence length and other similar functions, there are tools that can speed up those processes and make your writing a less painful experience.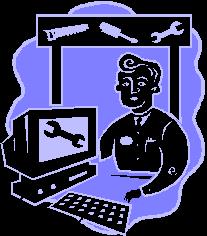 Three useful tools to consider:
myWordCount  – This useful Windows software searches and reports elements of your writing such as, character, word, phrase, and sentence usage. By identifying long sentences, overused words and phrases, long sentences and Flesch-Kinkaid grade level reading level, writers can improve the effectiveness of their work. To find more information on this useful software, visit http://mywritertools.com/Products_wordcount.asp.
PerfectIt – Helpful Windows tool that helps users locate typos and errors in Microsoft Word documents to speed up proofreading. The software checks for things such as, capitalization and  hyphenation consistency. abbreviations, punctuation, international spellings and more. For more information, visit http://www.intelligentediting.com/standardversion.aspx
Scrivener – This useful software designed for authors s a word processor and project management tool. It helps you from the start to the end of your manuscript by assisting with outlining and structuring ideas, capturing notes take notes, and storing research domain names for future reference. For additional information, visit https://www.literatureandlatte.com/scrivener.php